Schaf has brought together the best of science and nature to create a simple, unisex, toxin- and fragrance-free skincare system designed to soothe, rejuvenate, protect, and fight the signs of aging.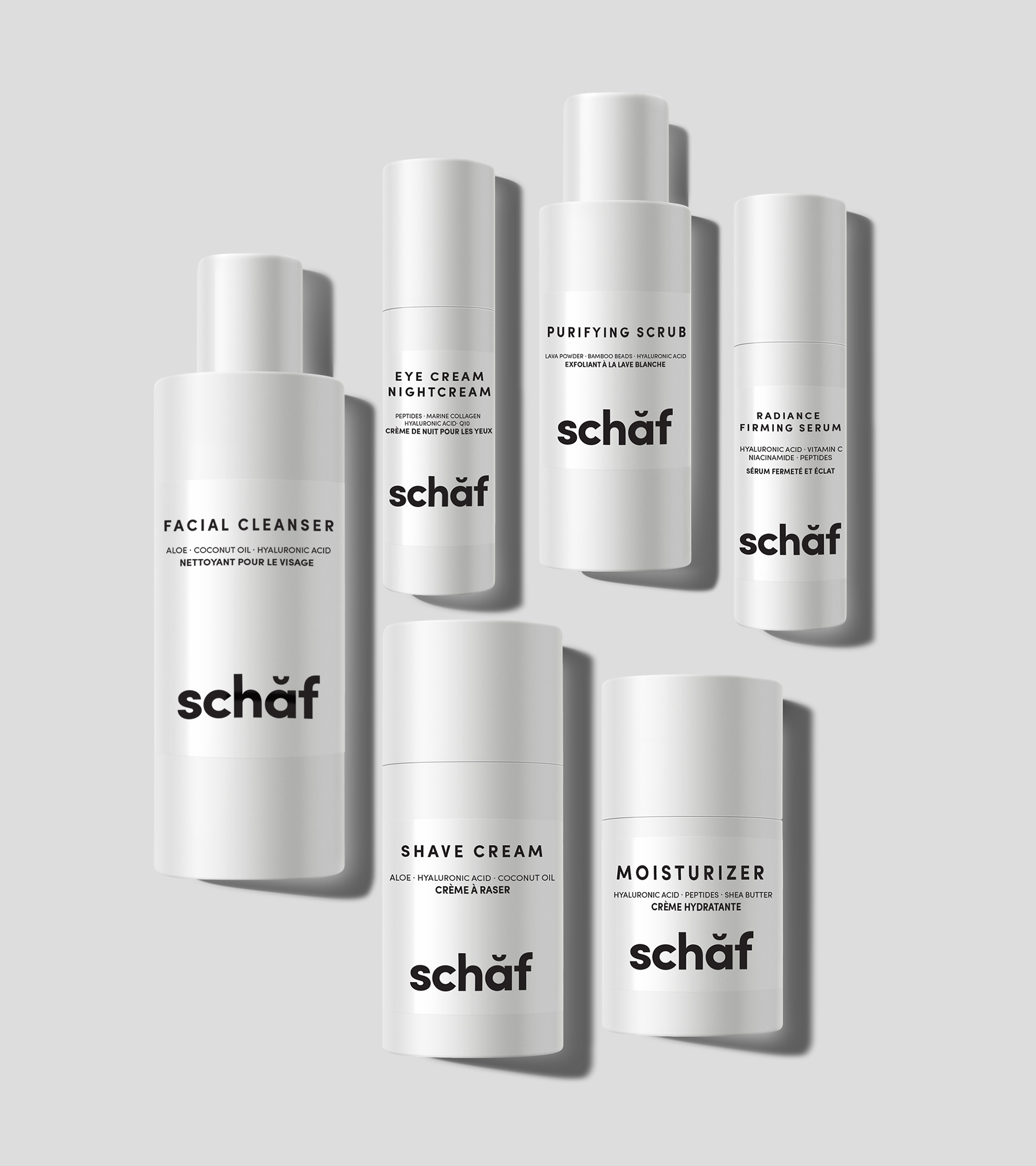 Founder Story
Toronto-based founder Peter Schafrick struggled with his sensitive skin for years, but it wasn't until he learned about the toxins and irritants frequently found in skincare products that he realized he needed a better solution. So he called up a local lab and started learning about different ingredients, experimenting with dozens of different formulations. After about a year, he finally found a select set of unique formulations that worked for him: the products Peter created transformed his skin.
Peter started giving samples to friends and family to try, and they experienced the same great results. So he decided to take the leap and launch Schaf: a complete skincare line that addresses everything from fine lines and wrinkles to acne, elasticity, hydration, and overall radiance. The rest, of course, is history.
Green Story
Schaf products are 100% naturally plant-derived and bio-based. They're all-natural, cruelty-free, vegan, and gluten-free. They're also made in Canada, where Schaf is based.