Change what you chew. Simply Gum is made with simple, all-natural ingredients and crisp, refreshing flavours — with none of the plastics, aspartame, or BHT found in regular chewing gum.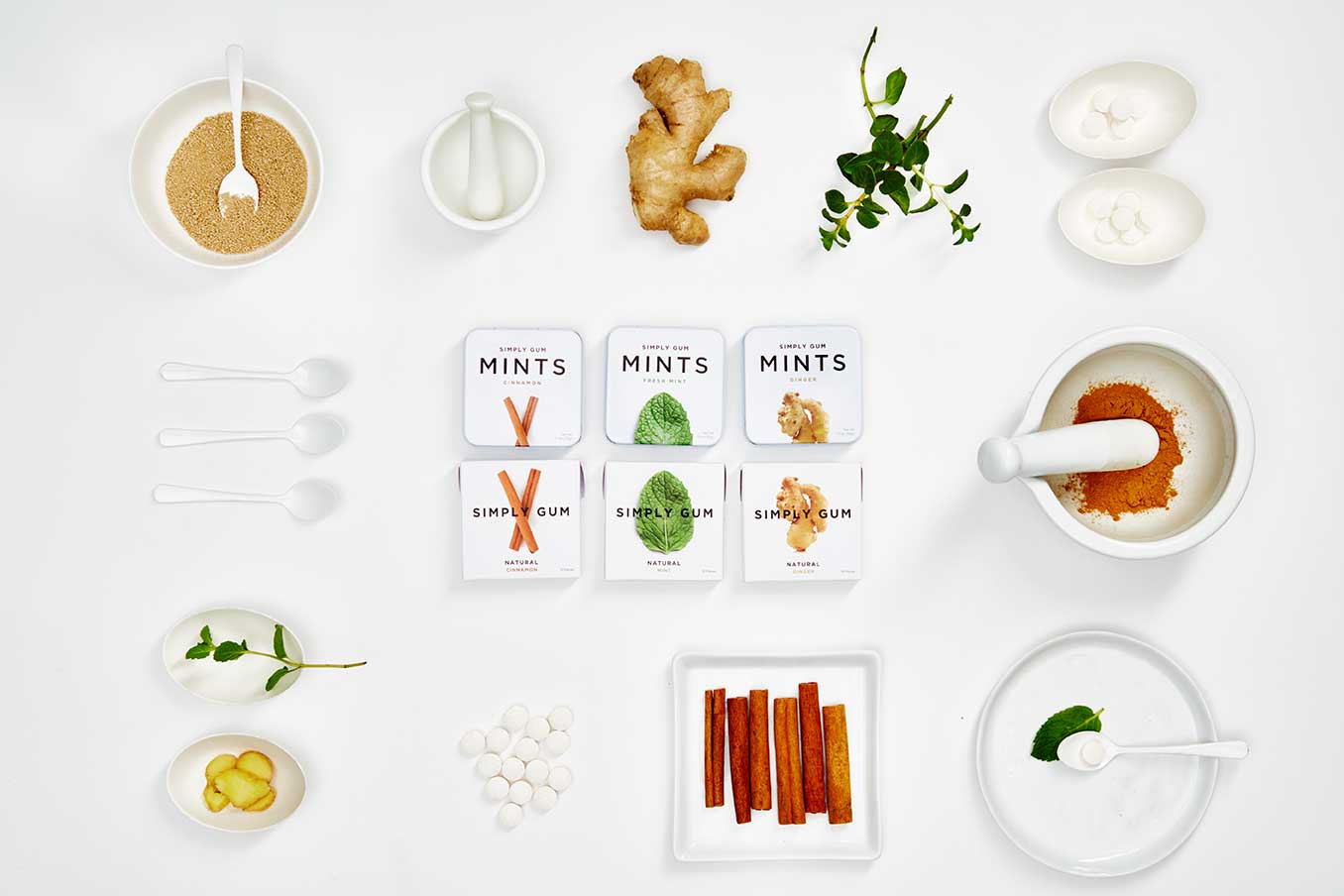 Founder Story
Simply Gum was born one afternoon when the company's founder, Caron, finished up a salad as part of her healthy lunch and reached for a stick of gum. Suddenly, that choice looked strange against the backdrop of her other healthy choices — so she looked into what gum is made of and was shocked to find out that the ingredients included plastic under the term "gum base." After learning more about the industry, she decided to make a better chew and Simply Gum was born.
Green Story
Simply Gum uses all-natural, biodegradable ingredients for its gum, making Simply Gum kinder to the earth than conventional chewing gums that use plastic — which never biodegrades — in their base. Simply Gum also uses no artificial flavours, no preservatives, and no synthetics in their products, and sources many organic ingredients — making Simply Gum better for the planet and people.